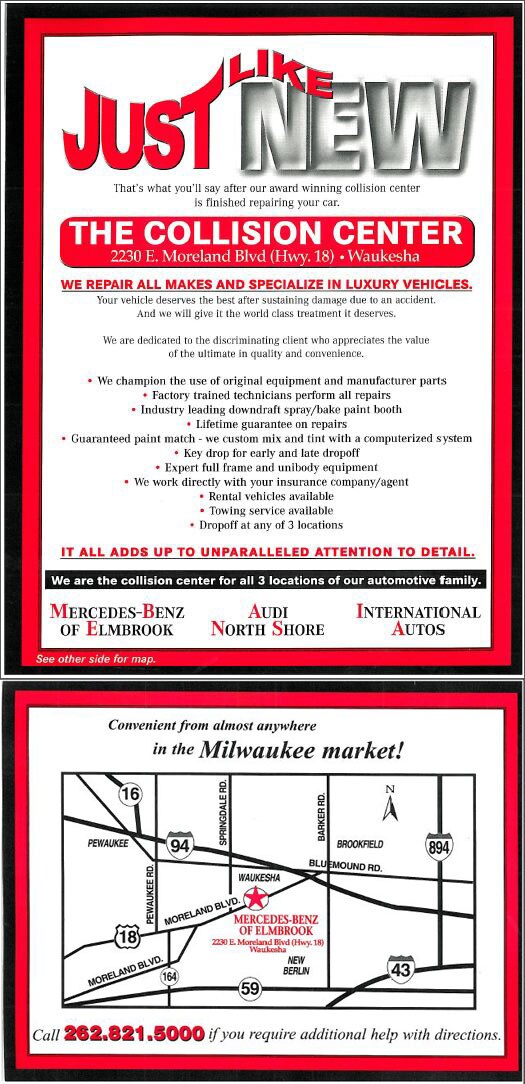 .
The International BMW Auto Body Shop Can Provide Wauwatosa, Brookfield, Glendale and New Berlin with Vehicle Refreshes
Safety and security behind the wheel are priorities for all of us. We do our best to be attentive, but sometimes, we can get in to an accident. If this happens, we're here to help at the International BMW auto body shop. It doesn't matter what it is: a dent, a scratch, or a broken windshield. Once our team is done with your car, you'll think it had just rolled out of our showroom floor. It can be a burden lifted off your shoulders, and you'll get to enjoy a pristine model that still catches your eye from the time you bought it.
To have your vehicle repaired, touched up, given a new paint job, and more, schedule an appointment with International BMW today. Our body shop, which proudly serves Wauwatosa, Brookfield, Glendale and New Berlin can be reached online, by phone, or by stopping in to 2400 South 108th St. in Milwaukee, Wisconsin in person.